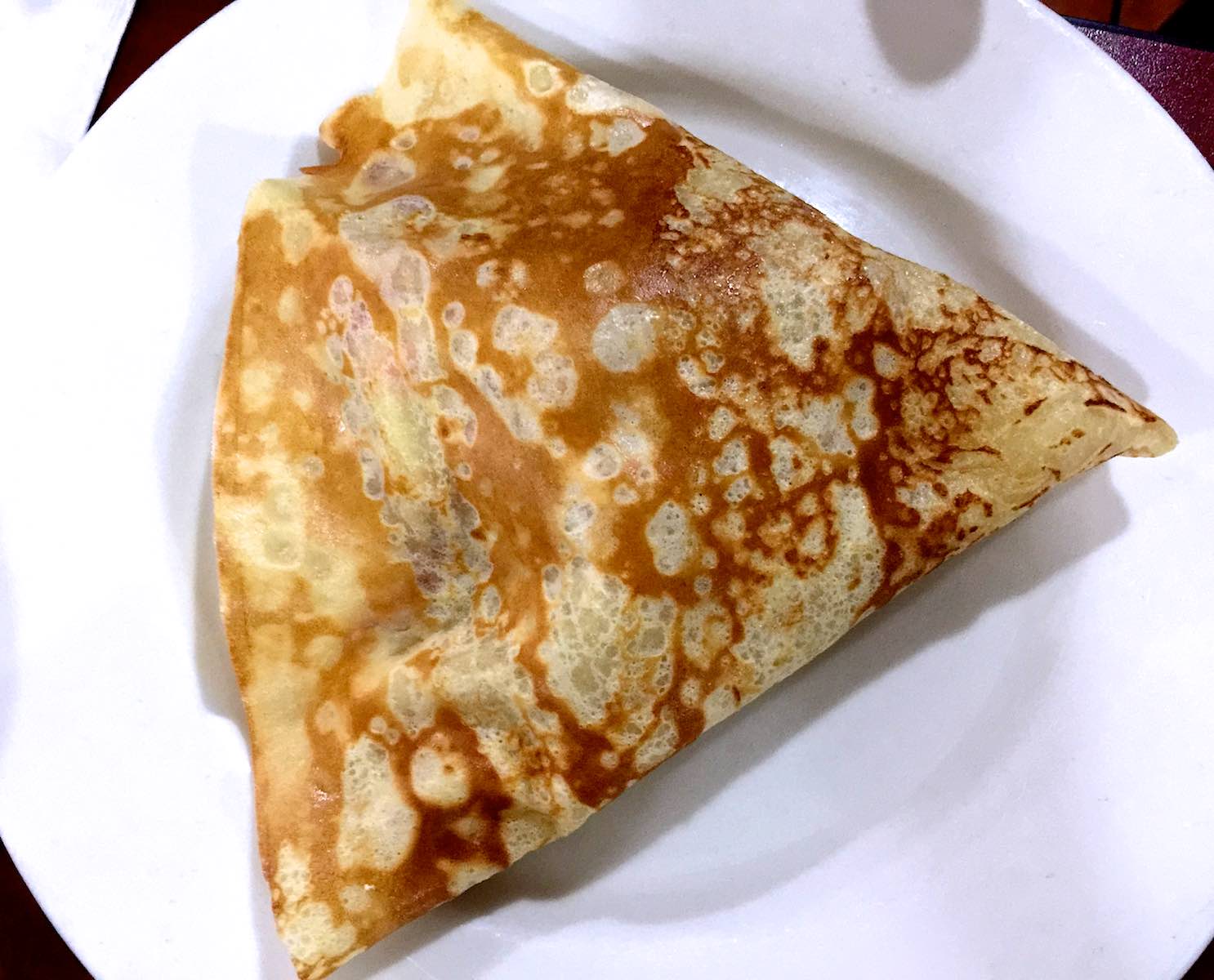 Crepes
Authentic French crepes for savory or sweet dishes. Crepes are excellent for turning leftovers into something special, for slicing like noodles into a soup (see our Consomme Celestine recipe), or just eating on their own with a bit of homemade jam. We offer a dessert variation here, which is perfect for making the decadently orange, Crepes Suzette.


Yield 16 crepes

Ingredients

3 eggs
1/2 teaspoon salt
2 cups milk
2/3 cup flour
2 tablespoons butter, melted
Additional butter for cooking

Dessert crepe variation:
2 tablespoons sugar
1/2 teaspoon vanilla extract
---
1
Combine eggs, salt, milk, and flour in a blender. (For a dessert version, add sugar and vanilla extract to the batter.) Blend at low speed for 5 seconds.
---
2
With blender running, add melted butter and blend thoroughly. Let batter rest for 1 hour.
---
3
Heat small (6 inch) crepe pan to medium-high heat. Melt a small amount of butter (1/2 teaspoon) in pan.
---
4
Pour a thin amount of crepe batter, 2 to 2-1/2 tablespoons, into pan. Cook until lightly browned, then gently flip to brown other side.
---
5
When cooking, for every few crepes, you may need to add a bit of butter to the pan.
---
6
Crepes may be stacked until you are ready to use them.
---
---
notes NOTE From René Verdon's White House Cookbook. He was the chef to the Kennedys.
---