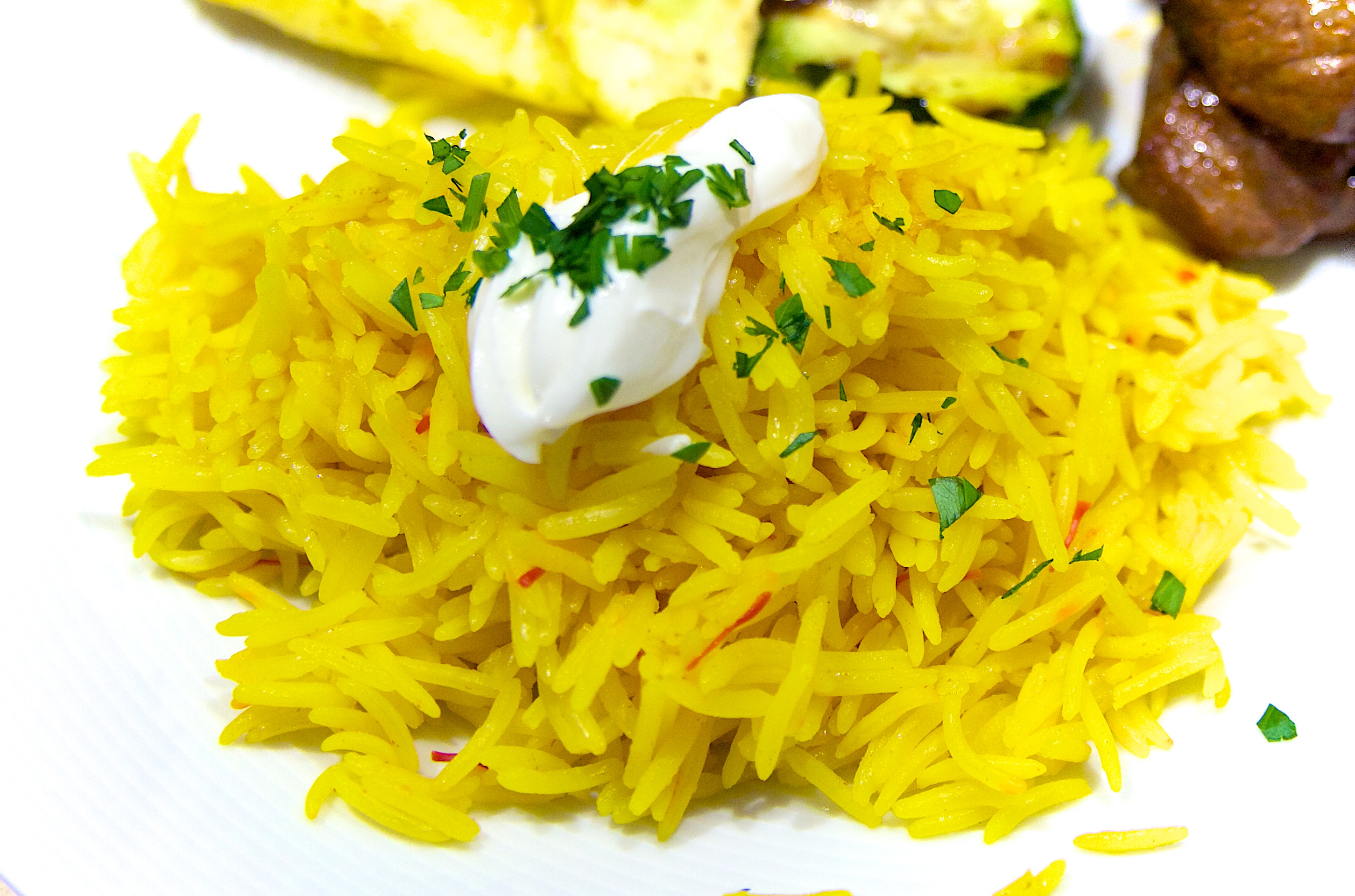 Saffron Rice
Saffron infuses nutty-toned basmati rice with a fragrance and divine flavor. This rice goes great with grilled dishes, especially kabobs or Anticuchos.


Yield 4 servings

Ingredients

1 cup basmati rice
2 cups water
1/4 teaspoon vegetable or beef bouillon concentrate
1/4 teaspoon salt
1/4 teaspoon saffron
1/8 teaspoon turmeric (optional, adds color)
2 tablespoons sour cream
1 tablespoon parsley, chopped fine
---
1
Rinse rice and put in pan or rice cooker.
---
2
Add water, bouillon, salt, saffron, and optional turmeric.
---
3
Cover and cook for about 20 minutes in pan, or according to directions of your rice cooker.
---
4
Presentation: dollop sour cream over the rice. Dust with parsley.
---
---