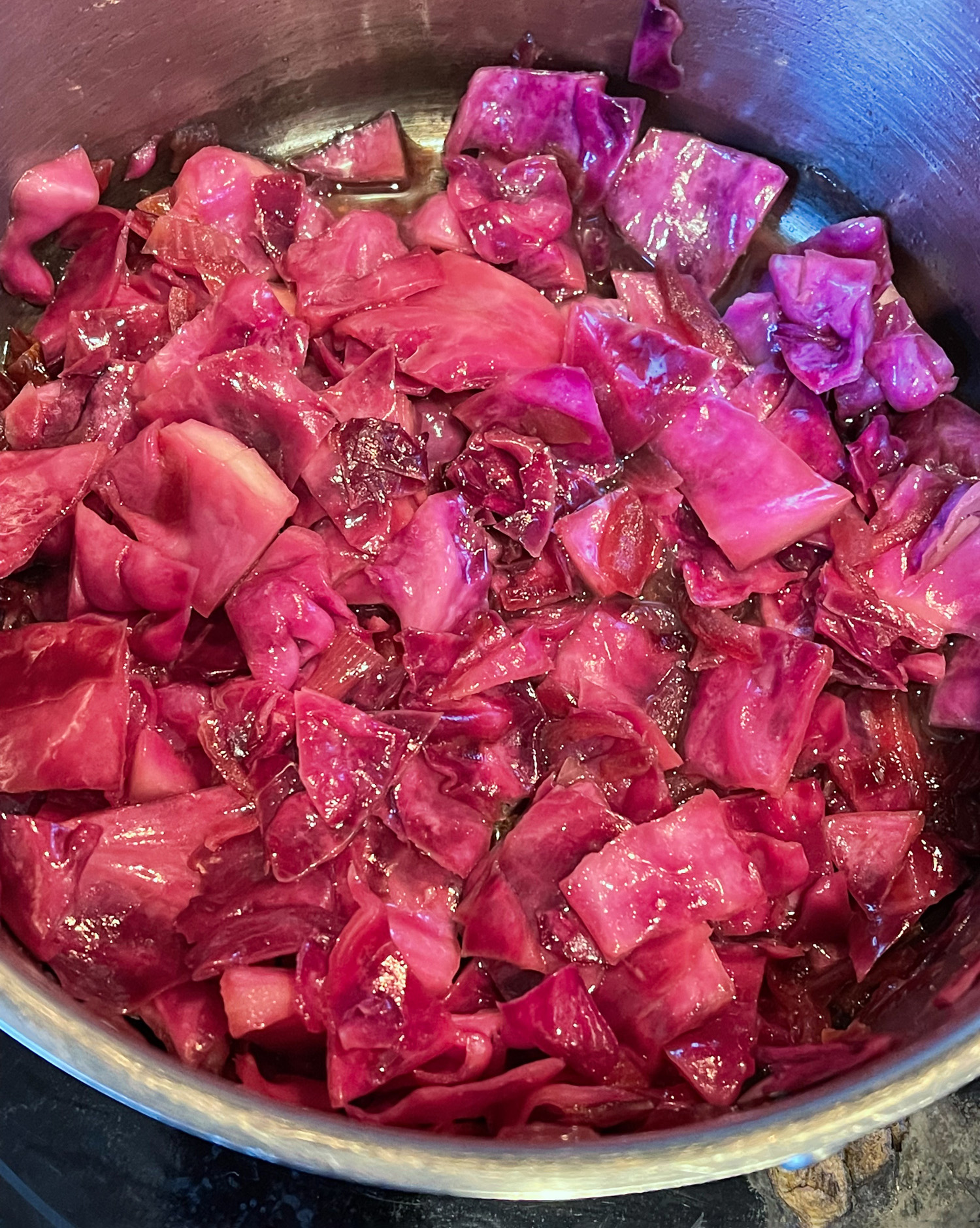 Braised Red Cabbage
Tasty cabbage that goes with Mongolian Pork Chops, smoked duck, or grilled squabs. Adapted from Mustards cookbook. Allow one hour of cooking time. It can be made ahead and reheated.


Yield 6 servings

Ingredients

2 pounds red cabbage (1 large head), cored, cut into 3/4-inch pieces
1 tablespoon butter
1/2 large red onion, thinly sliced
1/2 cup red wine vinegar or cider vinegar
1/3 cup firmly packed brown sugar
3/4 teaspoon ground cumin
3/4 teaspoon salt, or to taste
3/4 teaspoon freshly ground black pepper, or to taste
---
1
In a large saucepan over medium heat, melt butter.
---
2
Add onion, stirring occasionally until soft with golden edges, about 10 minutes.
---
3
Add cabbage and sauté, stirring now and then, about 5 minutes.
---
4
Add vinegar, sugar, and cumin. Mix well, lower the heat to medium-low, and simmer for about 20 minutes more until the juices are syrupy and the cabbage appears shiny. Cabbage should be tender but not mushy.
---
5
Remove from heat. Season with salt and pepper.
---
---
notes NOTE If you have time and want a little more flavor, instead of ground cumin, toast cumin seeds and grind them to a powder.
---