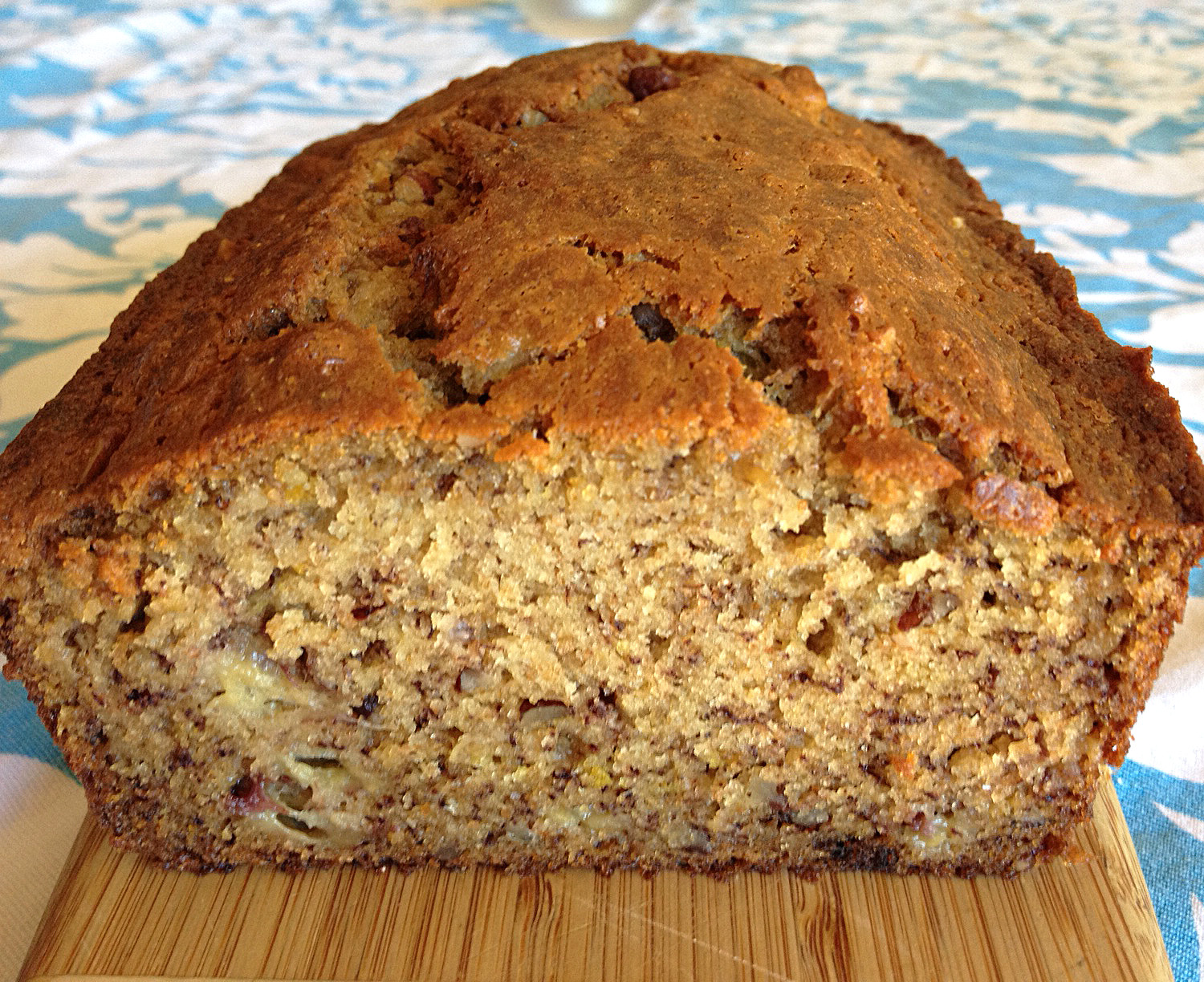 Banana Nut Bread
Dense, moist, delicious! Make this when your bananas have gotten too ripe to be enjoyed on their own, and use this recipe as a basis for your own improvisation. Butter can be replaced by same measurement of oil (coconut oil is divine), sugar can be replaced by honey, and pecans instead of walnuts are delicious. Flours are interchangeable, but I have found this combination of white and whole wheat to provide the best texture and flavor.


Yield 1 loaf

Ingredients

1 cup all-purpose white flour
3/4 cup whole wheat flour
1 teaspoon baking soda
1/4 teaspoon salt
1/2 cup butter, softened
3/4 cup sugar
2 large eggs, beaten
1 teaspoon vanilla
2 tablespoons sour cream or yogurt
zest of 1 lemon
3 large ripe bananas, mashed
1/2 cup chopped walnuts
1/2 cup raisins (optional)
---
1
Preheat oven to 350°. Oil a 9x5 loaf pan.
---
2
In a medium bowl, whisk together flours, baking soda and salt. Set aside.
---
3
In a large bowl, cream butter with sugar. Add eggs, vanilla, and sour cream and blend well. Add lemon zest, bananas, walnuts and raisins (if using) and blend again.
---
4
Add dry ingredients to banana mixture and stir to incorporate.
---
5
Pour into prepared loaf pan and bake for 50 minutes, until toothpick inserted into center comes out dry. Cool for 5 minutes, then remove from pan. Cool completely before slicing.
---
---