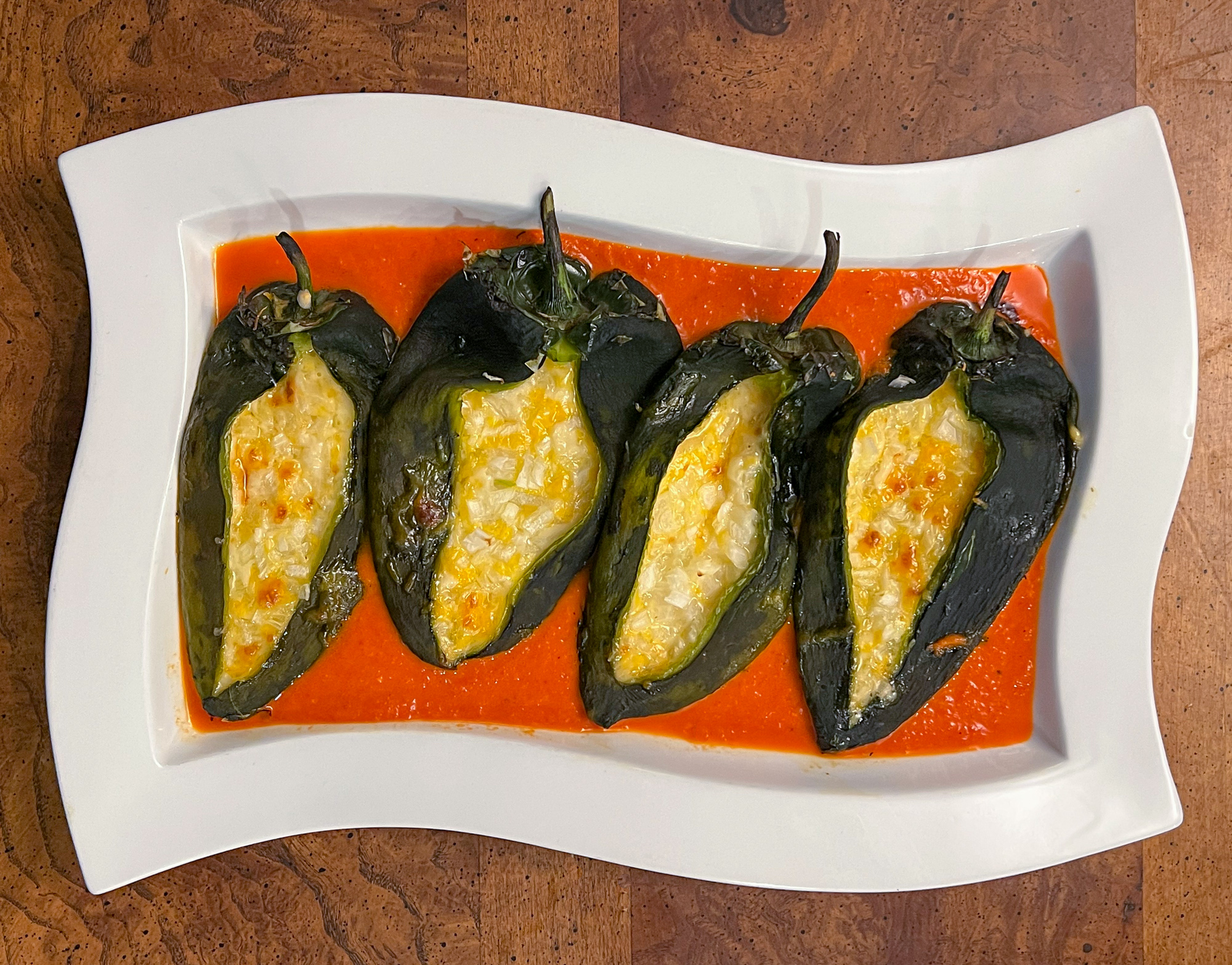 Cheese-stuffed Roasted Chiles
These peppers can be Poblano, Pasilla, or spicy Anaheim, the same as used in making a Chile Relleño. The cheese can be varied to use what you have. I have used combinations of jack, cheddar, colby, mozzarella, even gouda - anything that melts well. Pictured are Cheese Stuffed Roasted Chiles on a skim of Red Bell Pepper Sauce.


Yield 4 servings

Ingredients

4 Pasilla peppers with wide cavities for stuffing (approx. 1 lb.)
1/2 cup chopped white or red onion
1 1/3 cups shredded cheese (combo of jack and cheddar, suggested)
1/2 cup Red Bell Pepper Sauce (optional)
---
1
Roast the peppers according to one of the methods here.
---
2
Preheat oven to 350°F.
---
3
With a small sharp knife or scissors, cut a slit lengthwise up the chiles. Sometimes they will split during roasting, and that is where you should make the slit. Reach in and gently remove the seeds and membranes. Place prepared peppers in an ovenproof dish.
---
4
Place 1/3 cup of cheese in each pepper, then top with 2 tablespoons onion.
---
5
Bake for 10 to 20 minutes, until cheese is melted and onions are tender.
---
6
Optionally, serve on top of a layer of red bell pepper sauce.
---
---