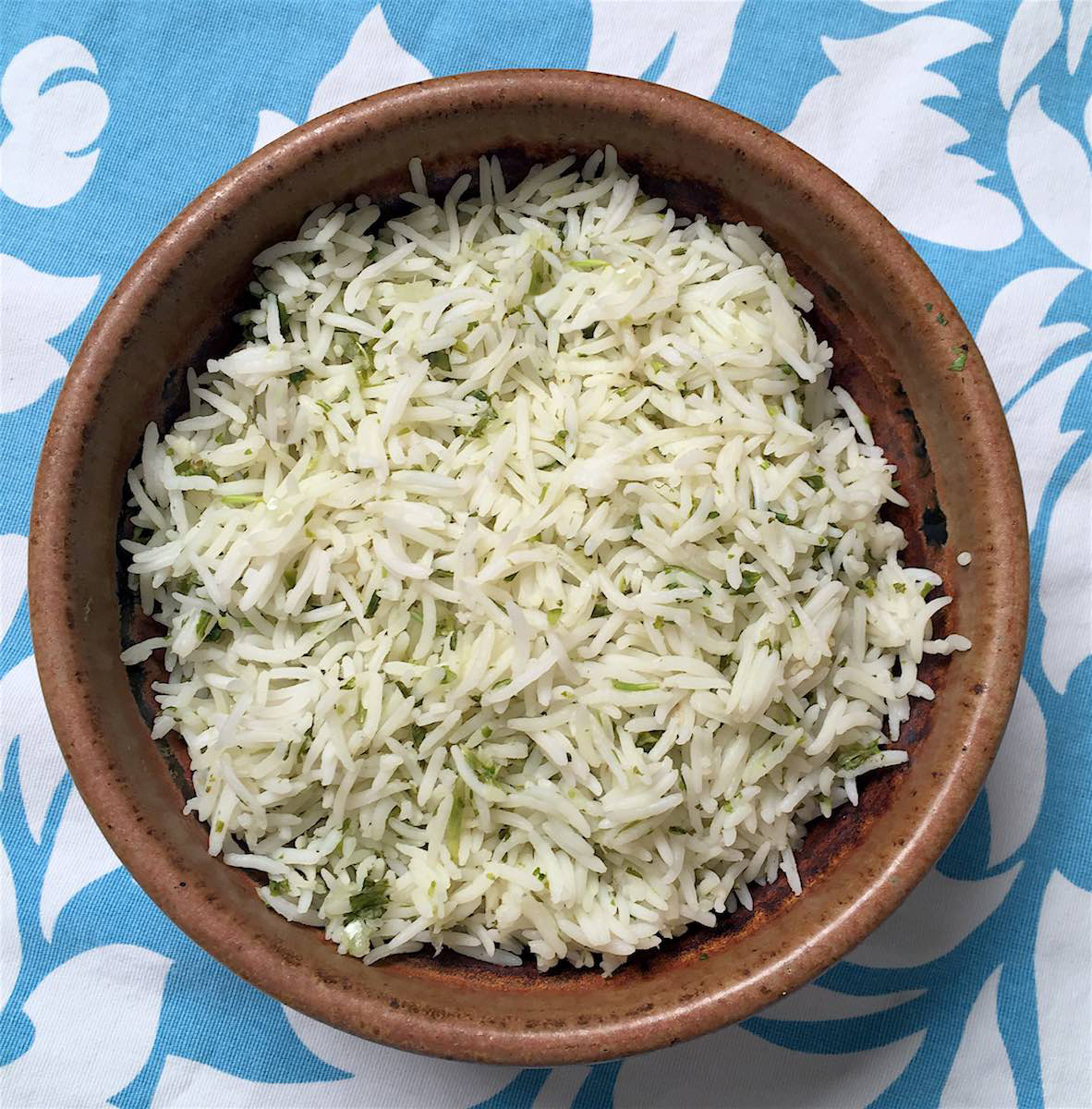 Cilantro Rice
This fragrant and fresh rice is a specialty dish at Cafe Pasqual's in Santa Fe, NM. The contribution of aromatics and lime to the rice makes a quality accompaniment to Mexican dishes. Derived from Cooking With Cafe Pasqual's.


Yield 8 servings

Ingredients

2 3/4 cups water
1 teaspoon kosher salt
1 1/2 cup long-grain rice

seasoning mix:
1 cup coarsely chopped cilantro sprigs
1/4 white onion, coarsely chopped
1/4 cup chopped green onions, green part only
2 tablespoons lime juice, freshly squeezed
1/2 jalapeño, stemmed and seeded
1 teaspoon olive oil
---
1
In a heavy-bottomed 3-quart saucepan, pour water and add salt. Bring to a boil over high heat, then add rice. Cover with lid and turn heat to very low. The rice should be done in 20 minutes. Remove from stove, keep covered, and let rest for 5 minutes.
---
2
Put seasoning mix ingredients into blender. Pulse to achieve a fine mince. If necessary, add a tablespoon or so of water to help blades move freely.
---
3
With a fork, stir seasoning mix into the rice and serve.
---
---
notes Note: NOTE When making season mix, most blenders fail to chop small amounts. Use an immersion blender, or simply finely mince everything. Derived from 'Cooking With Cafe Pasqual's.'
---