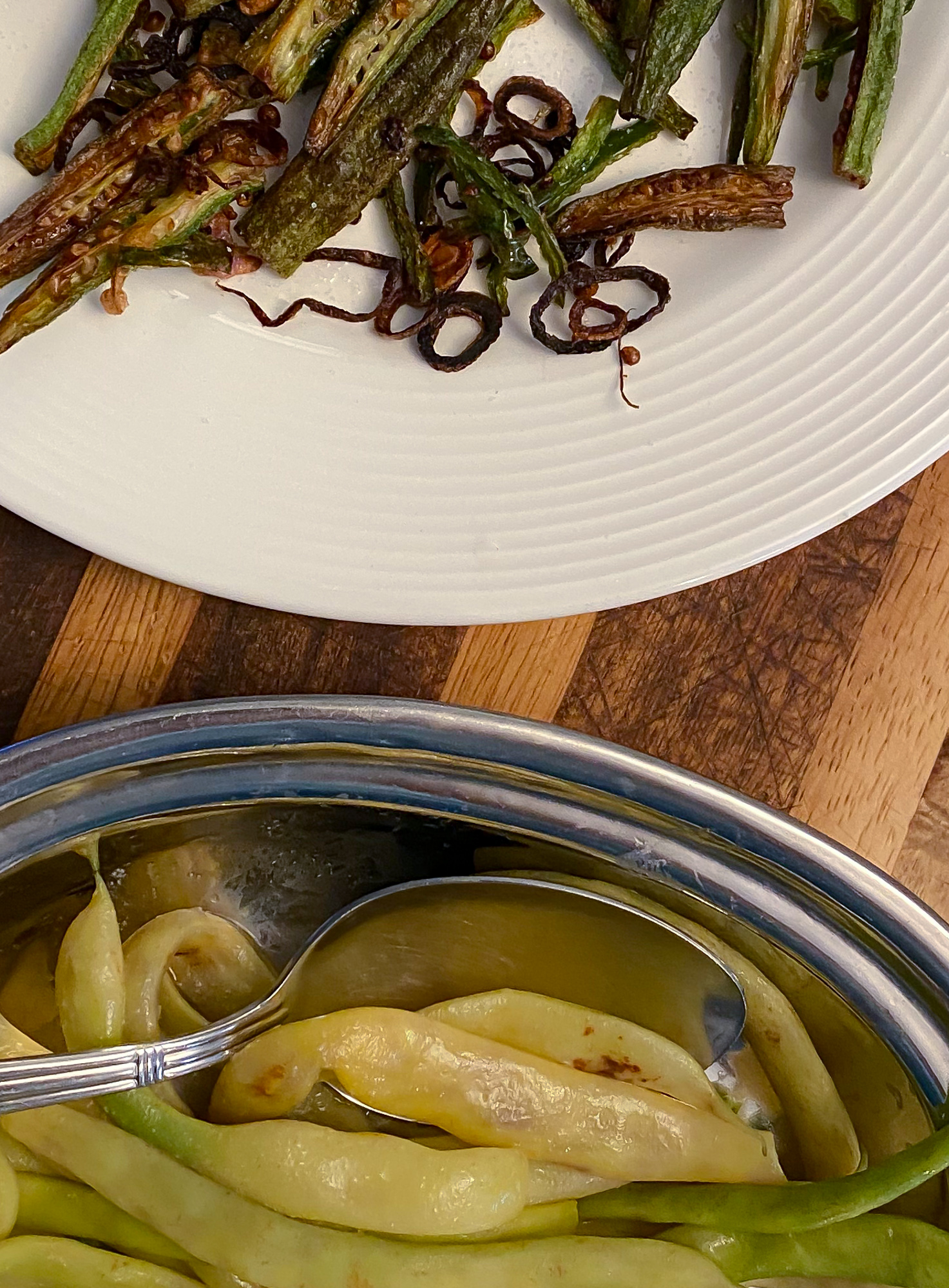 Okra Frites
Deliciously crispy, never slimy, okra with a bit of a kick. This dish is best made with a newer variety of okra, as they have longer pods. Always immediately dry your okra after washing to retain perfect texture. Slightly adapted from a Madhur Jaffrey recipe. Pictured: Okra Frites with Dragon Tongue Wax beans.


Yield 2 servings

Ingredients

Vegetable oil for frying
6 ounces okra, tipped and topped, cut lengthwise into quarters if large, halved if small
1 small onion (2-4 ounces), peeled and sliced into rounds
1 small jalapeno, trimmed and seeded, sliced lengthwise into thin slivers
Salt, to taste
---
1
Over medium-high heat, in a skillet large enough to hold the vegetables in a single layer, pour approximately 1/4 inch of oil. Heat until shimmering (when you place a single piece of okra in the hot oil, it should start to move around.)
---
2
Place okra in oil and fry, stirring occasionally, for 5 minutes or so.
---
3
Add onion and jalapeno and continue frying, for 10 minutes or so, until golden and crispy.
---
4
Use a slotted spoon to remove to a paper-lined plate.
---
5
Sprinkle with salt and serve.
---
---