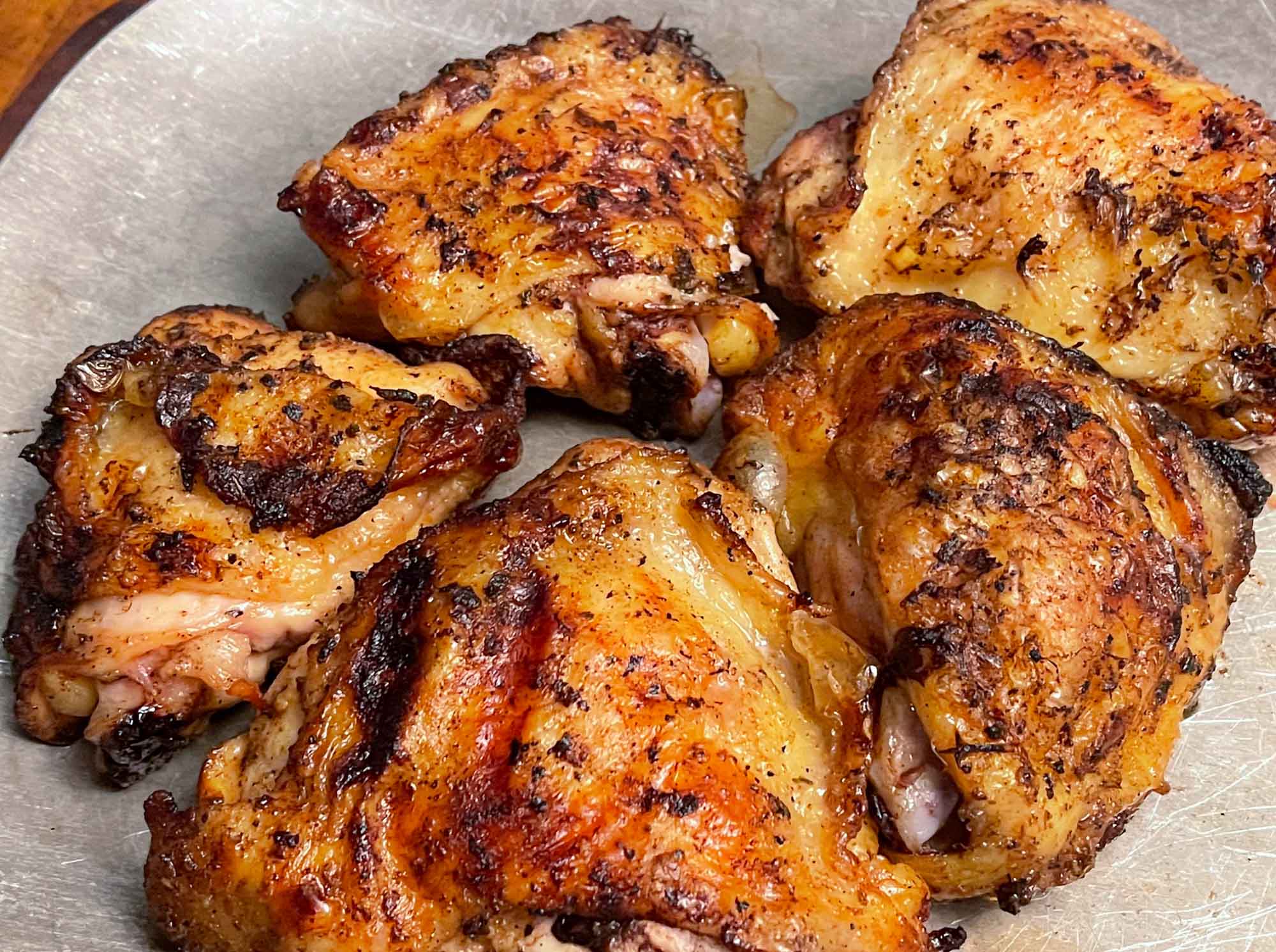 Grilled Baja Adobo Chicken
Savor the heavenly aromas when you pull this off the grill! The spices here produce an exotic flavor profile without being too hot for most folks. The chile powders listed can be substituted with whatever ground chiles you prefer. Serve with a cooling salad laden with avocado. Cilantro Vinaigrette is the perfect dressing and does double duty as a dipping sauce for the chicken.


Yield 8 servings

Ingredients

1 tablespoon ground chile arbol
1/2 tablespoon ground pasilla negro
1 teaspoon dried oregano
1 teaspoon ground cumin
1/4 teaspoon ground cloves
1/4 teaspoon ground cinnamon
4 garlic cloves, peeled & minced
3 tablespoons apple cider vinegar
1/4 cup orange juice
1/4 cup lime juice
1 teaspoon salt
1 whole chicken, cut into serving pieces
---
1
Add everything but chicken to a large zippered bag and massage it a bit to mix ingredients. Add chicken and massage again to work marinade into the chicken. Marinate in refrigerator for 4 to 8 hours.
---
2
Preheat gas grill for medium heat. For charcoal, set up for indirect heat.
---
3
Grill chicken, turning every 5 minutes until done, 20 to 30 minutes.
---
---
notes Seek out real chile powders or grind your own from dried chiles. The chile powders listed can be substituted with whatever ground chiles you prefer. However, be aware that many spice companies sell "chile powder," which is a blend of many spices added to chiles.
---