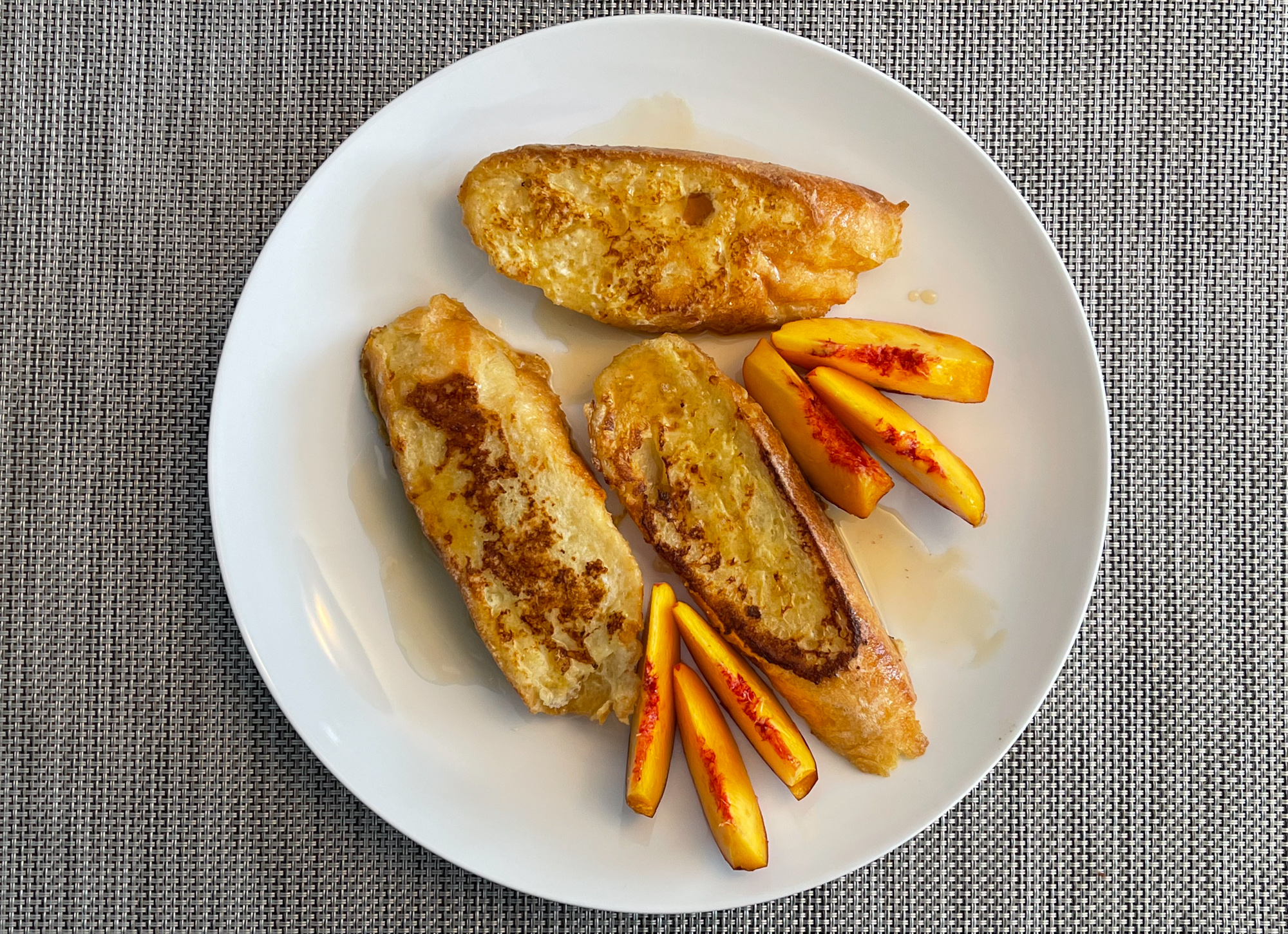 French Toast
A family favorite and a great way to use up day-old bread. If using unsliced loaves, cut half-inch thick slices on a diagonal. Maple syrup is hard to beat, but another good sauce is raspberry syrup. Fruit toppings are popular, although sliced ripe pears with chopped walnuts are delightful.


Yield 4 servings

Ingredients

3/4 cup milk
4 eggs
8 drops vanilla extract
8 slices bread
1 tablespoon butter
1 cup maple syrup

optional
1/8 teaspoon cinnamon for dusting
topping - peaches, strawberries, blueberries, raspberries, pears, chopped walnuts
---
1
In a flat bottom bowl, lightly beat egg. Combine milk and vanilla.
---
2
In a frying pan, melt butter.
---
3
Dunk bread in batter, then cook on both sides. If desired, dust the final side with cinnamon.
---
4
Serve warm with butter and heated maple syrup. Serve optional toppings.
---
---