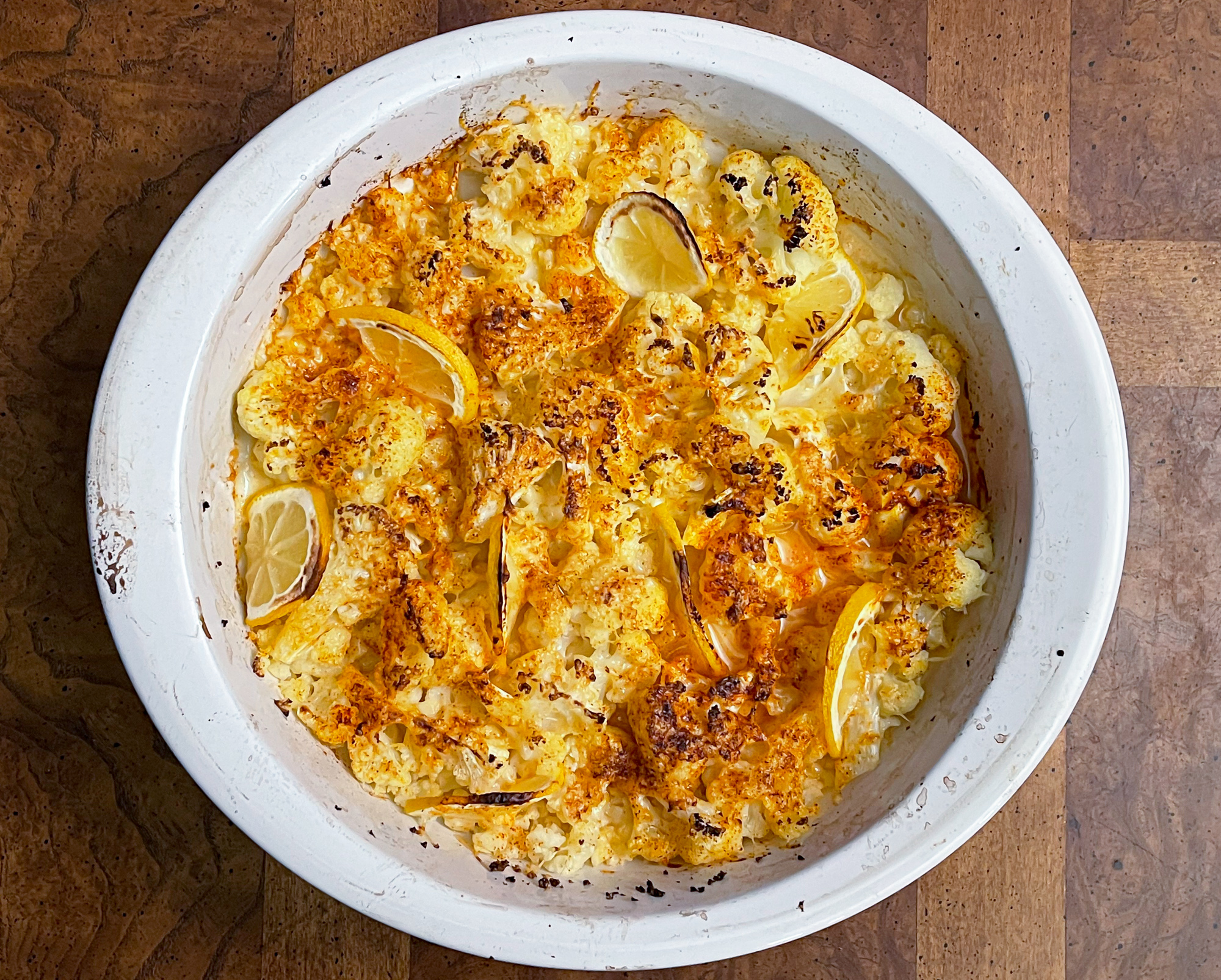 Parmesan Crusted Cauliflower
Broiling cauliflower is simple, fast, and the roasted butter-cheese flavor is delicious. It is doubly delicious if you have a fresh sweet head of cauliflower.


Yield 4 servings

Ingredients

1 cauliflower, one pound, a medium-sized head, cut into bite-sized florets
2 tablespoons butter
1/3 cup parmesan cheese
salt and freshly ground black pepper

optional:
1 lemon, thinly sliced
sprinkle of sweet paprika
---
1
Steam cauliflower until nearly tender.
---
2
Preheat broiler.
---
3
In a baking dish, toss cauliflower with butter, coating evenly. Spread to a single layer.
---
4
Sprinkle with parmesan cheese, a light amount of salt, and freshly ground pepper. Tuck optional lemon slices throughout; sprinkle with paprika.
---
5
Cook under broiler until cheese melts and florets are golden brown with a few crisp edges, about 5 to 7 minutes.
---
---